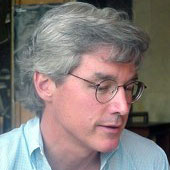 Journalist
Tim Carrington is a journalist and development specialist.
From 1980 through 1995, he covered finance, defense and international economics for The Wall Street Journal, working in New York, London and Washington.
Since 1995, he has worked at the World Bank, launching a training program in economics journalism for reporters and editors in Africa and the former Soviet Union — and subsequently serving as senior communications officer for the Africa Region.
He currently works as a consultant at the World Bank, focusing mainly on fragile states and countries recovering from conflict.
Mr. Carrington is the author of "The Year They Sold Wall Street" (Houghton Mifflin, 1985) and also worked at McGraw Hill Publications.
His writing on development issues has appeared in World Paper, Enterprise Africa and the book, "The Right To Tell: The Role of Mass Media in Economic Development" (World bank Publications, 2002).
He has a Bachelor of Arts from the University of Virginia.