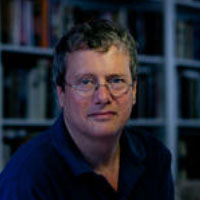 Senior Editor, New Republic
Timothy Noah is a senior editor at the New Republic, where he writes the "TRB" column. He is also a contributing editor to The Washington Monthly and a frequent commentator on CBS News' Sunday Morning.
Prior to that, Noah was an assistant managing editor at U.S. News and World Report, a Washington-based reporter for the Wall Street Journal, a staff writer at The New Republic and a congressional correspondent for Newsweek. Before rejoining the New Republic, Noah was a senior writer at Slate.
He is the author of The Great Divergence: America's Growing Inequality Crisis And What We Can Do About It (Bloomsbury, 2012).