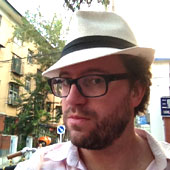 Managing Editor, China Economic Quarterly
Tom Miller is managing editor of the China Economic Quarterly, published by research company GK Dragonomics.
Mr. Miller is a former Beijing correspondent of the South China Morning Post. He has written on the Chinese economy for the Financial Times and reported from China for the UK's Guardian and Observer newspapers.
He has a degree in English from Oxford University and an M.A. in Chinese Studies from the School of Oriental and African Studies in London.
After teaching for a year at Shanghai University, he studied Chinese at Beijing Language and Culture University and at China's Central Academy of Drama.
His first book, China's Urban Billion: The Story Behind the Biggest Migration in Human History, was published by Zed Books in 2012.