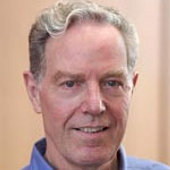 James Madison Professor of Political Economy, Princeton University
Uwe Reinhardt is the James Madison Professor of Political Economy at Princeton University.
Following wide-ranging academic and policy interests, he is especially known as a leading scholar in health care economics, not just regarding the U.S. system, but also around the world.
He has also worked with the Institute of Medicine of the National Academy of Sciences as a member since 1978. He served as president of the Association of Health Services Research and, from 1986 to 1995, worked as a commissioner on the Physician Payment Review Committee.
In addition, he is a senior associate of the Judge Institute for Management of Cambridge University, UK, and a trustee of Duke University as well as of the Duke University Health System.
He is or was a member of the Journal of Health Economics, Health Affairs, the New England Journal of Medicine, and the JAMA (Journal of the American Medical Association) editorial boards.
Mr. Reinhardt is also a regular contributor to the New York Times' Economix blog.
Uwe Reinhardt, who was born in Germany, initially immigrated to Canada, where he received his Bachelors degree from the University of Saskatchewan. In 1970, he received a PhD in economics from Yale University.