Author
William H. Janeway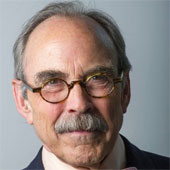 Managing Director, Warburg Pincus
William H. Janeway is a managing director and senior advisor for technology, media and telecommunications at Warburg Pincus.
Prior to joining that firm in 1988, Mr. Janeway was executive vice president and director at Eberstadt Fleming.
He is a director of Magnet Systems, Nuance Communications, O'Reilly Media and Roubini Global Economics. He is also chairman of the board of trustees of Cambridge in America, University of Cambridge, and a founding member of the board of managers of the Cambridge Endowment for Research in Finance (CERF).
Mr. Janeway is a member of the Social Science Research Council's board of directors, the Institute for New Economic Thinking's board of governors, and the National Academy of Sciences' board on science, technology and economic policy.
He received his doctorate in economics from Cambridge University, where he was a Marshall Scholar. He was valedictorian of the Class of 1965 at Princeton University.