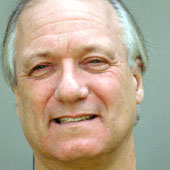 Professor of economics, University of Massachusetts Lowell
William Lazonick is an economics professor at the University of Massachusetts Lowell, and co-founder and president of the Academic-Industry Research Network (theAIRnet).
Mr. Lazonick is also affiliated with the University of Bordeaux and University of Ljubljana, where he is engaged in collaborative research on finance, innovation, and growth, funded primarily by the European Commission. He is directing a project on financial institutions for innovation and development, funded by the Ford Foundation, and a project on the stock market and innovative enterprise funded by the Institute for New Economic Thinking.
Mr. Lazonick has previously taught at Harvard, Columbia, the University of Toronto and the University of Tokyo, and has been a visiting member of the Institute for Advanced Study at Princeton. He holds a Bachelor of Commerce degree from the University of Toronto, a M.S. in economics from the London School of Economics, and a Ph.D. in economics from Harvard University.
Mr. Lazonick is currently working on a book,"The Theory of Innovative Enterprise," which will be published by Oxford University Press.