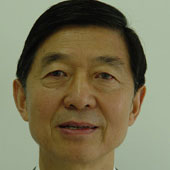 Former Chinese Ambassador, Professor, China Foreign Affairs University
Wu Jianmin is a senior diplomat with 42 years experience, 25 of which he spent serving at overseas posts.
From 1991-1994, he was spokesman and Director-General of the Information Department of the Foreign Ministry. From 1994 to 2003, he served as China's Ambassador to the Netherlands, Permanent Representative and Ambassador to the United Nations Office in Geneva and Ambassador to France.
Mr. Jianmin was elected full member of the European Academy of Sciences, Arts and Humanities in November 2004.
He became the President of the China Foreign Affairs University (CFAU) upon his return from France in 2003.
From 2003 to 2007, Mr. Jianmin served as President of International Bureau of Exhibitions, and from 2005-2008 he was Under-Secretary-General and Spokesman of National Committee of the Chinese People's Political Consultative Conference (CPPCC). At the same time, he also served as Vice Chairman of the Foreign Affairs Committee of CPPCC, and Executive Vice President of China's National Association for International Studies.
Today, Mr. Jianmin is a professor at China Foreign Affairs University and Chairman of the Shanghai Centre of International Studies.
He is also a vice chairman of the Institute of Strategy and Management, Beijing, member of the Foreign Policy Advisory Committee of the Foreign Ministry and Honorary President of the Bureau of International Exhibitions.
Mr. Jianmin is the author of "Diplomacy and International Relations?From Wu Jianmin's Perspective," "Case Studies in Diplomacy" and "14 Lessons of Communications." In recent years, he has published more than 100 research papers.