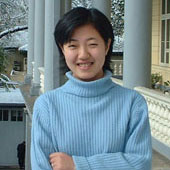 Assistant Research Fellow, China Institute of International Studies
Yamei Shen is currently an assistant research fellow at the China Institute of International Studies (CIIS) in Beijing. Her major field is American studies and she is now involved in a research project looking at China's international image.
Previously, she was posted to the Chinese Embassy in Israel from 2006 to 2010.
From 2003 to 2006, Yamei worked in the Department of Global Strategy with CIIS, and did several research programs on international arms control and non-proliferation issues, human rights concern in international relations as well as theory and practice of China's contemporary foreign policy.
She graduated from China Foreign Affairs University, with a M.L. and B.L. in Diplomacy.