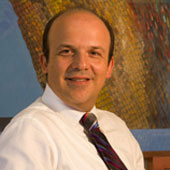 Chairman of ARGE
Yýlmaz Argüden is the chairman of ARGE, a management consulting firm, and of Rothschild investment bank in Turkey. He is also Turkey's national representative to the UN Global Compact. His career spans the private sector, public sector, multinational institutions, NGOs and academia.
ARGE is the first Turkish signatory of the Global Compact and has been recognized at the European Parliament as one of the best three companies "Shaping the Future" with its commitment to corporate social responsibility.
Mr. Argüden serves on the boards of many national and international corporations.
Additional posts include chairman of Turkish-American Business Councils, the Turkish-Canadian Business Council and Founding Board Member of the independent Turkish think-tank, Turkish Economic and Social Studies Foundation (TESEV).
As the Chairman of KalDer, he had initiated the National Quality Movement. As the founding Vice-Chairman of the Corporate Volunteers Association, he had been a staunch promoter of volunteerism — and as a founding Board Member of The Turkish Education Volunteers Foundation (TEGV), he has been active in improving the quality of education by improving delivery systems and content development.
Mr. Arguden was selected by the World Economic Forum, as a "Global Leader for Tomorrow" for his commitment to improving the state of the world (1999).
He worked as a World Bank Senior Officer, participating in more than 100 loan negotiations with more than 20 countries from 1985-88. He also led the Turkish Privatization Program at its initial stages (1988-90), and served as the Chief Economic Advisor to the Prime Minister (1991).
He is also an adjunct professor of business strategy at the Bosphorus University and at the MBA program of the Koç University, as well as an author of numerous books and a columnist for Turkey's business daily.
Mr. Argüden has a B.S. degree in industrial engineering from the Bosphorus University, where he received both the Top Graduating Engineer Award and the President's Prize for Student Leadership. He received his Ph.D. in policy analysis from the RAND Graduate Institute.