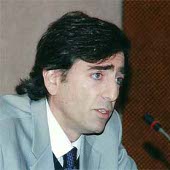 Co-founder and President of Operations of the High Atlas Foundation
Dr. Yossef Ben-Meir works in the field of international development. He currently serves as president of operations for the High Atlas Foundation, which he co-founded in 2000.
He originally came to Morocco as a Peace Corps volunteer in 1993. From 1998 to 1999, he served as an Associate Peace Corps Director there, managing the agriculture and environment program in Morocco. He was also a professor at the School of Humanities and Social Sciences at Al Akhawayn University in Ifrane from 2009 to 2010.
Dr. Ben-Meir holds a PhD in sociology from the University of New Mexico (2009) where he also taught, In addition, he has an MA in international development from Clark University (1997) and a BA in economics from New York University (1991).