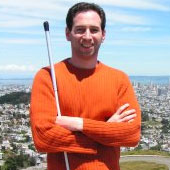 Author of "Breeding Bin Ladens"
Zachary Shore is Associate Professor of National Security Affairs at the Naval Postgraduate School, and a Senior Fellow at the Institute of European Studies, University of California, Berkeley. He previously served on the Policy Planning Staff.
His books include "What Hitler Knew: The Battle for Information in Nazi Foreign Policy", "Breeding Bin Ladens" and the forthcoming title, "Blunder: How 'Cognition Traps' Sabotage Success."
Shore earned his doctorate in modern European history from St. Antony's College, Oxford, and has lived for more than six years in Europe, traveling for extended periods across the continent, including Germany, Russia and the Balkans.
His academic honors include winning Harvard's Derek Bok Teaching Award, Oxford's St. Antony's Book Prize, a Dupont Fellowship and research grants from the Fulbright Foundation, Smith Richardson Foundation and Daimler-Chrysler Foundation.