Arms Sales Push May Further Trump-Abe Bromance
For both Japan and the U.S. to benefit from a shift in trade dynamics between the two countries, weapons may be the best choice for Tokyo and Washington.
November 6, 2017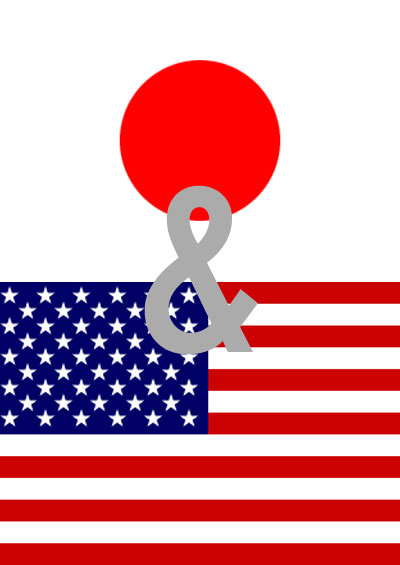 They're both avid golfers. They both want their countries to be great powers. They are both determined not to appease North Korea and won't back down from putting military confrontation on the table as one of the options for dealing with Pyongyang.
There is much that both Prime Minister Shinzo Abe and President Donald Trump have in common, and the Japanese leader made a point of highlighting the personal connection the two men have during their two-day summit meeting in Tokyo.
But while much has been made of the blooming bromance, Trump has made clear that current trade relations between Washington and Tokyo will not be acceptable. What's more, a key part of the White House strategy to reduce the U.S. trade deficit with Japan will be to push Tokyo to buy more U.S. military equipment.
Ironically, though, U.S. pressure on Japan to buy more weapons as a means to reduce the bilateral trade deficit may actually be exactly what Abe wants to hear as he looks to beef up Japan's defense capabilities in spite of a begrudging public.
The fact that Trump has been frustrated with the trade imbalance between Japan and the United States is all too familiar for Tokyo's leadership, which has made a point of mollifying and also diverting the president's attention from the issue.
Golf and hamburgers
A round of golf followed by a hamburger lunch, an itinerary that had previously been followed by the two leaders at Mar-a-Lago earlier this year, may have played no small part in Trump declaring that his relation with Abe was "extraordinary."
That rapport with Trump has been regarded as an ace for Japan's diplomatic ties with the United States under a leader who clearly values personal relations.
The second strategy to deal with Trump's emphasis on tackling the trade deficit has been to decouple trade issues from security concerns. Issues concerning the military alliance have continued to be dealt with by Trump and Abe, while economic issues were spun off to the vice-presidential level.
They are to be handled between Mike Pence and Taro Aso, which was seen as a means to avoid conflict, especially since Japan too has been frustrated with the U.S. approach to trade since Trump came into office.
For one, Abe had invested a great deal of political capital to ensure that his country became the 12th and final member of the Trans-Pacific Partnership agreement four years ago by conceding on key industries including agriculture so that Japan would be part of an ambitious multilateral deal.
Trump's decision to pull the United States out of the TPP was a personal blow for Abe, but the Japanese premier has continued to push for the remaining 11 member countries to move forward.
Indeed, expectations are high that the TPP can actually move forward even without Washington at the upcoming Asia-Pacific Economic Cooperation meeting in Vietnam, which Trump too will be attending.
Japan winning on trade
For his part, Trump has focused on pursuing bilateral agreements to ensure that the U.S. goods and services trade deficit with Japan, which reached $54.9 billion last year, is significantly reduced. But Tokyo's strategy has been to stall on inking a bilateral deal with Washington, since that would invariably require Japan to make further concessions to the United States.
Instead, Abe has continued to press for multilateral deals, not just through TPP, but more recently by pursuing a broader strategy for economic architecture under an Indo-Pacific initiative. This idea that was first proposed by Japan and looks to strengthen economic and political as well as security relations between Australia and India as well as the United States and Japan.
Trump voicing his support for the Indo-Pacific architecture has certainly been a welcome one in Tokyo, but it is clear that Japan will not be able to avert the trade deficit dispute much longer.
With the White House focused on exporting U.S. manufactured goods overseas, as much as attracting foreign capital Stateside to create more quality jobs at home, Japan will need to not only increase investments into the United States, but also import more U.S. made products onto its own shores as well. For that, weapons may be the best choice for both Tokyo and Washington.
Arms Made in America
Trump's repeated calls in Tokyo for the Japanese to buy more U.S. military equipment to deal with the North Korean threat can be seen as a two-for-one for Washington: Not only would it push the Japanese defense industry to buy more Made in America goods, but it would also encourage Japan to enhance its own defensive capabilities.
Abe is seeking a more muscular Japan with the first step being to revise the country's current pacifist constitution, even though his country remains by and large war-averse.
By linking the purchase of U.S. fighter jets and missile interceptors to a solution to tackling trade frictions as well as enhancing defense capabilities, Abe may well be able to leverage "gaiatsu," or external pressure, that will ultimately lead to a fundamental change in Japan's philosophy as a nation.
By pushing Japan to buy not cars or electronics or other products the country already makes, but rather U.S. military equipment, Trump may well be able to ensure that both Japan and the United States can benefit from a shift in trade dynamics between the two countries.
.
The challenge for the Japanese prime minister though will be to walk a fine line between seemingly bending to pressure from Washington and to pursue his own vision of a Japan that is better able to align its military capabilities with its economic power.
More on this topic