Germany, America and the Global Order
How two reluctant, yet pivotal powers adjust to a pluralistic and less Western world order.
October 23, 2014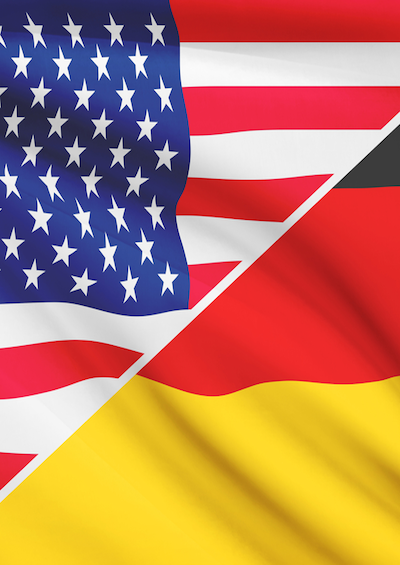 Credit: Niyazz Shutterstock.com
Globalization in all its broad implications has reinforced tendencies for a separation of American and German economic and financial policies. Networks are replacing alliances in this new "Zero Sum World," in which competition for markets, technology and natural resources has accelerated.
On global financial issues, Washington and Berlin have diverged in important ways. There is a concern in Washington that Germany continues to benefit from an undervalued currency, the euro, and pursues policies meant to keep the euro undervalued at the expense of both the United States and Germany's euro zone partners.
This is part of a larger international financial struggle between export giants such as Japan, China, South Korea and Germany, which want to maintain currency stability, and countries like France, the southern euro zone, and the United States which are pushing for more stimulus and a revaluing of currencies to bring adjustments to their current accounts.
The United States and Germany at odds
Given the longstanding and nonpartisan support in Germany for stability, low inflation, and responsible fiscal policies, German governments continue to turn a deaf ear to both European and American calls for stimulating demand.
Also in the area of information technology and internet governance, Germany and the United States are becoming rivals.
The harsh critique in Germany of the U.S. high tech companies in the wake of the Snowden NSA revelations have resulted in calls to create a European or German cloud, which can threaten the lucrative European market for companies like Apple, Facebook and Google.
These firms have lobbied intensely in Washington to limit the damage from the NSA scandal and are a factor in the Obama administration's attempts to heal the rift with Berlin over cyber. German calls for a digital dialogue have still not been addressed by Washington.
The United States has a tendency to look to its imposing military instruments in dealing with foreign policy while Germany, being an economic juggernaut, tends to see economics as a main instrument in dealing with global and regional problems.
This has resulted in a major gap between a more military-oriented global power like the United States and an economic global power like Germany. Rather than a contrast between Mars and Venus, it is one between Mars and Mercury, the Roman god of Commerce.
A key question for the future is whether the foreign policy of Germany will be one of Germany, Inc., with few allies but many customers and suppliers.
Developments in Russia and the eastern neighborhood have begun to force Germany to weigh its economic interests against larger strategic ones concerning the security order of Europe. However, this is not the case in regard to Germany's geo-economic approach outside of Europe.
Germany is at a turning point
With the United States ceding leadership to Berlin on the Ukraine crisis and the willingness of Chancellor Angela Merkel to impose sanctions on Russia, Germany is clearly at a decisive point in its international strategy.
Its risk-averse approach in a more risk-prone world may not work and Germany is already being forced to take on a larger strategic role beyond a purely economic one.
The decline of American power and leadership and the decline of France and Britain as reliable partners have increased pressures on Germany to play a more strategic leadership role.
As Josef Janning has observed, "Berlin's foreign policy machine works best when it can support, encourage, help and reward. It struggles when it has to employ dissuasion, sanctions, or red lines." Both Berlin and Washington will now have to redefine their relationship in this rapidly changing context.
More on this topic
Read previous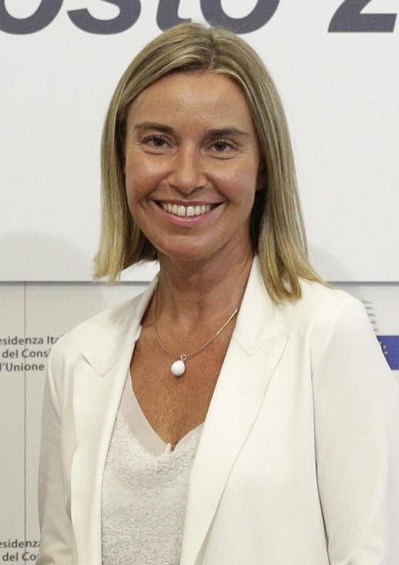 Madam Ministers
October 22, 2014