Greece's Broad Pro-European Alliance
Alexis Tsipras is now at the mercy of the pro-European opposition. Can this alliance hold?
July 16, 2015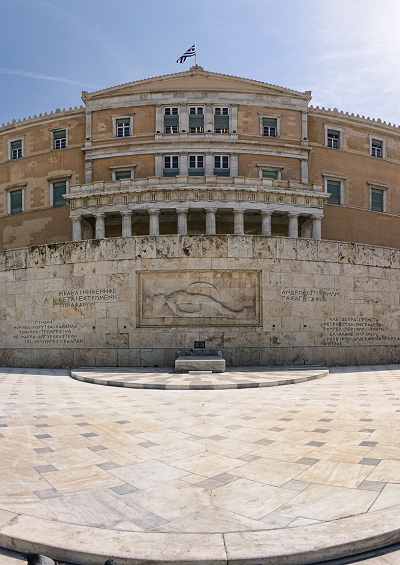 Credit: Frank Dürr - www.flickr.com
After Alexis Tsipras's disastrous decision to campaign against Greece's creditors in a snap referendum, Europe has now made its move. It requires serious political change in Athens as a de facto precondition for further support loans. (See TG's recent coverage of Greece here)
There is good news: Some serious change has taken place in Athens. Tsipras is now de facto the head of an informal alliance of pro-European forces in the Greek parliament.
When Greek legislators approved the bailout deal with creditors, 39 out of 149 Syriza MPs, including ex-finance minister Yanis Varoufakis, did not support the deal. Tsipras thus fell far short of a majority in the 300-seat chamber.
The opposition's agenda
Having lost his loony left wing, the Greek Prime Minister is now at the mercy of the pro-European opposition.
Can this alliance hold? Probably yes, for a while. First, two of the three pro-European opposition parties — ND and Pasok — have new untested leaders who need to make their mark before wanting to trigger new elections.
Second, they probably want Tsipras to do the dirty work of implementing the harsh bailout conditions first so that Greeks associate him with the temporary hardships involved.
Whether Tsipras will still be in power at the end of this year is an open question. But unless he goes for early new elections, the informal coalition in Athens may be quite stable for now.
At the same time, Tsipras will probably continue to lose more Syriza MPs upon implementing one bailout condition after the other.
More on this topic
Takeaways