Kate Spade's Suicide: The Broader Context
The suicide of fashion designer Kate Spade highlights the rising trend of people taking their own life in the United States.
June 7, 2018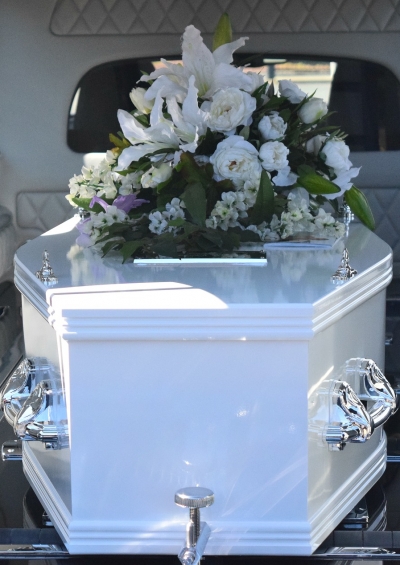 On June 5th, U.S. fashion designer Kate Spade was found dead in her Manhattan apartment due to suicide. When a celebrity falls victim to this cause of death, it highlights the issue of the suicide epidemic that has gripped the United States.
In 2016, there were nearly 45,000 suicides in the United States. That is more than double the number of homicides (a bit over 19,000), according to the Center for Disease Control (CDC).
Half of all suicides in the United States were committed with firearms. Because of the easy accessibility to guns in the United States, the country also ranks #1 in suicide success rates, because guns are by far the most effective means of taking one's own life.
A dramatic rise
What is more disconcerting, however, is that since 1999 the number of suicides has risen dramatically. It is now the second-leading cause of death for those aged 10-34 and the fourth-leading cause of death for those between 35 and 54 years of age.
While there were 10.5 deaths by suicide in 100,000 U.S. residents in 1999, the number has now risen to 13.4. That is an increase of 28% over the last 17 years. Since the beginning of the financial crisis in 2008, the rate has risen by 16% alone.
Among women, the rates of suicide were highest for those aged 45-54. Kate Spade just fell outside of that cohort at age 55. Among men, the rate is highest for those over the age of 65 with a staggering 32.3 suicides per 100,000 men in that age category.
In terms of ethnic groups, American Indians and Alaskan Natives were by far the likeliest to succumb to suicide (10.2 females and 32.8 males in 100,000). They are closely followed by Whites/Non-Hispanics (7.9 females and 26.5 males in 100,000). The suicide rates for Hispanics, African-Americans and Asian-Americans are far lower.
Economic factors
Of course, the reasons for this epidemic are very difficult to determine. The sharp increase since the financial crisis might suggest that economic distress, loss of jobs and loss of the fulfillment and feeling of self-worth that comes with a decent job may have something to do with this crisis.
We know anecdotally that many family farmers commit or consider committing suicide because life insurance premia might save the farm for their heirs.
But then, why is it that suicide rates in Greece were so much lower in spite of the deep economic crisis and growing poverty created since the country's economic collapse in 2009? Greece's suicide rate stood at a mere 4.7 in 100,000 people in 2014, according to the OECD.
The same applies to Spain and Portugal (at 7.6 and 10.0 in 100,000 people, respectively). Like Greece, these countries also suffered economic crises that were far deeper than the U.S. recession.
Social isolation and loneliness
Social isolation and loneliness are other factors to take into consideration. This may explain the very high U.S. rate among males older than 65.
But age alone can't explain it all. Consider that Germany has ageing demographics that are far worse than the United States but has a lower rate of suicide (10.8 in 100,000 in 2014).
Social isolation has also increased due to the digital age when direct interaction with fellow human beings becomes less frequent. This may explain the high and rising rate of suicides among young people who are most captivated by digital media.
Many of the underlying questions will remain unanswered. But that does not change a very disconcerting trend. And the haunting question for all of us: Why?
More on this topic