Key Takeaways From the GM Safety Debacle
What have we learned about General Motors from the latest mess?
April 14, 2014
General Motors headquarters in Detroit. (Credit: LouLouPhotos - Shutterstock.com)
1. GM's culture is broken. The company can't make reliably safe cars
Management's mediocre commitment to quality and safety helped put GM into financial trouble a decade ago, and now we see that problem continues unabated.
GM has heavily layered and highly compartmentalized management and product design structures. Problems like the ignition switch can be discovered by GM engineers – as the result of customer complaints or tragic accidents – but go unnoticed by other units and senior leadership.
All this results in top management left unaware of tragic defects, and the public driving unsafe vehicles that should have never been put on the road.
Mary Barra, now the CEO of General Motors, was Executive Vice President for Global Product Development, Purchasing and Supply Chain until January 2014. And yet, she told members of Congress that she had no knowledge of the switch problem prior to the recent recalls.
2. The safety of all GM vehicles is now in question
The first three months of 2014, more than six million GM vehicles were recalled to repair product defects. Of 23 auto brands ranked by Consumer Reports for quality – Chevrolet and Cadillac are 19 and 20.
And that consumer watchdog only recommended for purchase about one-quarter of models produced under those nameplates, even before this scandal broke.
If Barra did not know about the ignition switch problem in her position heading product development, purchasing and global supply chain management, what other safely issues is she unaware – or is she aware but not yet revealing?
Until she can certify all GM products are free of suspected but unpublicized safety defects, it is irresponsible to put a child in a GM vehicle.
Starting in 2009, the U.S. Treasury put $51 billion into General Motors – through loans and stock purchases. Part of President Obama's strategy to put GM through "quick wash" bankruptcy, this left most of the existing management in place.
Now, the failure of the bailout to break the GM culture of complacency toward poor quality and inattention to safety has been fully demonstrated by the ignition switch scandal.
More on this topic
Takeaways
Mediocre commitment to quality and safety put GM into financial trouble a decade ago and does today.
Until all GM products are free of suspected, but unpublicized defects, it is unsafe to put a child in a GM vehicle.
The bailout didn't break the GM culture of poor quality & safety, as the ignition switch scandal shows.
Read previous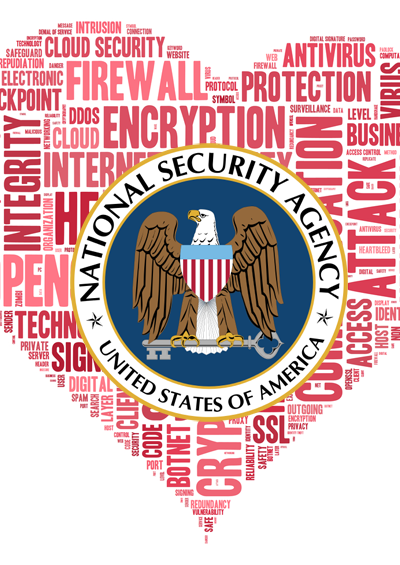 Heartbleed: National Insecurity Agency
April 14, 2014