Pittsburgh's Path to Recovery
What does it take for a city to bounce back economically?
June 5, 2014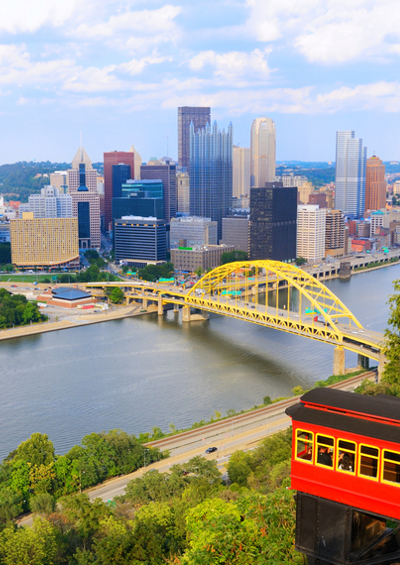 Credit: Sean Pavone - Shutterstock.com
Ask the average American what they feel Pittsburgh, Pennsylvania, represents and you'll likely hear Steelers football, blue-collar, middle-class workers, steel mills and coal plants.
If anything, Pittsburgh is considered the quintessential rust-belt city — historically focused on manufacturing and industry, but one that has fallen on hard times since the 1980s. Back then, strong foreign competition shuttered plants.
Counter to this image though, Pittsburgh is remaking itself by leveraging its regional strengths in education and health care and making strategic investments in innovation capacity.
Pittsburgh is now one of America's leading centers of regional innovation and a model of state innovation policymaking.
Yes, the state can do it
Pennsylvania lost 350,000 manufacturing jobs in the 1980s alone. This industrial change was felt all over the state (and country), but it was particularly damaging to Pittsburgh.
The most relevant comparison of Pittsburgh's economic hardships then is to Detroit's troubles since the start of the Great Recession. As Detroit begins to rebuild its identity and reconstruct its economy, it will likely look to its southeastern neighbor for the best practices on how to survive and even thrive in a new economic environment.
The key to Pittsburgh's revival has been smart innovation policies. With old industry dying off or falling on hard times, new industries and companies needed to rise from the rubble.
Ben Franklin to the rescue
To spur new development, then-Pennsylvania Governor Dick Thornburgh proposed the creation of the "Ben Franklin Partnership Challenge Grant Program for Technological Innovation" in 1982. The idea was for the state government to establish regional technology centers to seed-fund new research, start-ups, workforce training efforts and technology incubators.
Some individual pieces of an innovation ecosystem already existed — universities, federal research and so on. But a strong policy push was needed to bring it all together for the state to climb out of its economic hole.
By 1985, the Ben Franklin Technology Centers were incorporated as non-profit, independent entities and broadened their approach to be involved more in economic development, including venture investing in emerging companies using a mix of public funds and foundation support. One of the four regional centers, branded as Innovation Works, is located in Pittsburgh and covers all of Pennsylvania's southwestern counties.
Universities as hubs
The Ben Franklin Technology Centers' innovation reach is truly extensive. It works with Pittsburgh's premier universities (Carnegie Mellon and the University of Pittsburgh in particular) to identify promising research to support its transfer to market.
AlphaLab, Innovation Works' incubator for ICT start-ups, provides a 20-week business development program for entrepreneurs and seed-funding to early-stage technology companies.
And Innovation Works leverages the region's manufacturing history by supporting small manufacturers and collaborating with excellent regional manufacturing centers to develop internationally competitive production technologies and supply chains.
In the past decade, Innovation Works has put more of a focus on clean energy because of the region's traditional manufacturing experience. This provided a strong production and engineering background for solar, wind, nuclear and clean coal technologies.
The region's natural resources, such as coal and waterway access, provided additional energy expertise. The U.S. Department of Energy also sites part of one of its National Labs in the Pittsburgh region — the National Energy Technology Laboratory (NETL) — which conducts advanced research in fossil fuel technologies.
To bring it all together, Innovation Works also received $10 million from the state government to advance early-stage energy technologies. In other words, the Ben Franklin center is acting as a hub for driving clean energy innovation.
Moving up again
The result of Innovation Works' focus — and the focus of the city of Pittsburgh in general — on energy innovation is its status as an emerging clean tech hub.
According to the Metropolitan Policy program at the Brookings Institution, as of 2010, Pittsburgh was ranked in the top 25 in the United States for its clean economy growth. Its fastest growing industry segments included solar PV, pollution reduction technologies and green buildings.
For its part, Innovation Works is building a robust stable of clean energy start-ups that are growing in the region. For example, Propel IT has developed breakthrough software that helps commercial trucking fleets — a transportation mode ill-equipped to decarbonize through other priority methods, such as electrification — maximize their fuel efficiency.
Cool ideas
TharGeothermal, a Carnegie Mellon spin-off, is deploying cost-effective, toxic refrigerant-free geothermal heat pumps to decarbonize existing HVAC systems. And it's assisting SolePower, a new start-up bringing to market its unique shoe technology, which harvests energy from walking to charge portable electronics — a breakthrough for the developing world with little access to traditional electrical power.
Despite Pittsburgh's many clean energy successes, it still faces barriers to advancing innovation. Many start-ups continue to find it difficult to access capital for scale-up, which is a pervasive issue impacting energy innovators across the United States, particularly those trying to bridge the so-called Valley of Death.
Nevertheless, Pittsburgh should be seen as a poster child for smart state and regional energy innovation policies.
In many ways, it goes back to Governor Thornburg and state policymakers' decisions to make smart public investments through Innovation Works, the Ben Franklin Centers, in regional innovators, researchers and start-ups.
Pennsylvania hasn't been afraid to take the risk and it is reaping the benefits, most recently in clean tech.
Pittsburgh is also, in many ways, a poster child for the need for smart federal policy reform. The National Lab system offers the United States a strong competitive advantage in science and innovation. Research institutions in many other countries look to the Labs as the gold standard.
But for regional economies, the fruits of that research and investment are sometimes difficult to tap. Reforming the National Lab system is long overdue and federal policymakers need to find quicker, cheaper and better ways so that innovators like those in Pittsburgh can truly collaborate.
More on this topic
Read previous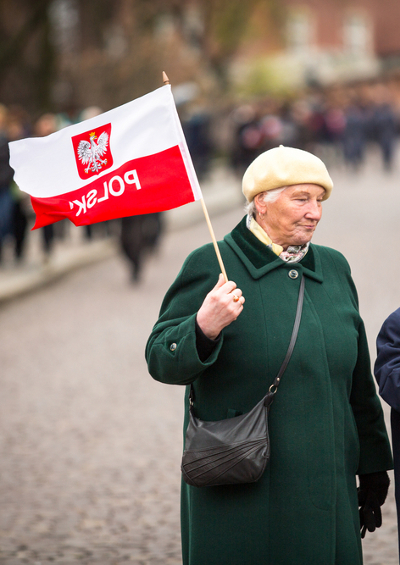 The Other June 4, 1989
June 4, 2014