One Cheer for Argentina: Messi Is Still the Best
I'm more worried about being a good person than being the best player in the world. When all this is over, what are you left with? – Lionel Messi.
September 28, 2019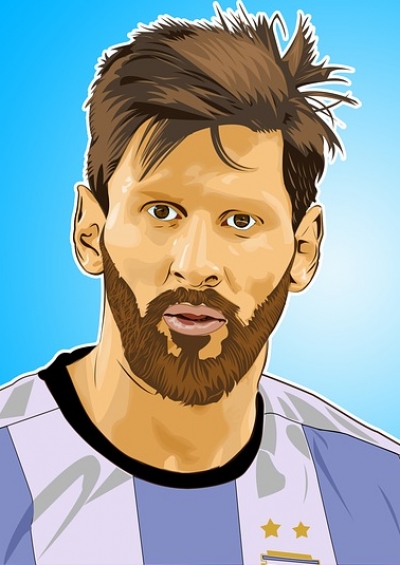 Julie Covington's famous song "Don't cry for me Argentina" is by now an all too distant memory for most Argentines.
This is all the more problematic as the people of Argentina, faced with another major economic crisis and another fruitless turn in the political game have plenty of reasons to cry.
Under these circumstances, FIFA's designation of Lionel Messi as the best soccer player in the world for 2019 is most welcome psychologically for a torn nation. Messi beat Liverpool's Virgil van Dijk and Juventus' Cristiano Ronaldo, two remarkable players.
Messi continues to surprise with his achievements. It is widely known that there are two ways of stopping Argentine Lionel Messi, arguably the best soccer player in the world: The first is to put a German tank in front of him (and those German tanks don't work so well anymore, according to news reports).
Messi, the energizer bunny
Given that the first option is not allowed on a soccer field, the second one is to hit Messi repeatedly on his legs. This approach has been tried by players from all teams playing against Barcelona.
Unlike most players, Messi remarkably never responds to these personal fouls against him. When a player hits him, he falls — and, like the Energizer bunny, he gets up again, without a single complaint.
Despite some occasionally average performances, Messi can still amaze those watching him. The late Uruguayan writer Eduardo Galeano said, "No one plays with as much joy as Messi does…He plays like a child enjoying the game, playing for the pleasure of playing, not for the duty of winning."
The game is bigger than the person
Galeano added, "I like Messi because he doesn't think that he is Messi." When asked about Galeano's comment Messi responded, "I am just trying to keep doing my job and enjoying what happens to me, what we do and what we achieve every day. There isn't time to sit and think about what you have been doing because everything happens so fast: as soon as one thing finishes another one begins…"
Messi, only 1.7 meters tall, has transformed a relative disadvantage for a soccer player into an advantage. His short legs allow him bursts of acceleration while keeping control of the ball.
Messi is the only player who runs faster with the ball than he does without it," said Pep Guardiola, his former coach and one of the best coaches in the world. What is Messi's secret? "The ball stays glued to his foot; I have seen great players in my career, but I've never seen anyone with Messi's ball control," said Maradona.
Messi vs. Ronaldo
Although on occasions new players seem to be the ones to replace him as the best player in the world, they never keep their brilliant performances. They are just like transitory shooting stars. "Only Messi has kept his incredible performance for many years," José Delbo, a world-famous illustrator and soccer expert, told me recently.
For a player of his worldwide fame, Messi is unusually modest. He once said during an interview something that reflects his unique personality, "I'm more worried about being a good person than being the best player in the world. When all this is over, what are you left with?" This is quite unlike the only player of his quality today, Cristiano Ronaldo, an egotist with enormous talent.
Despite general agreement that Ronaldo is an excellent player, the odds continue to favor Messi. Zlatan Ibrahimovic, the famous Swedish player, was asked during an interview to respond with the first word that came to his mind when asked a question. When he was asked "Ronaldo?" he answered, "Good." When asked "Messi?" he responded, "Fantastic."
But perhaps the best definition was given to me by David Konzevik, a former soccer player and now a noted Argentine economist living in Mexico. According to him, comparing Messi with Ronaldo is like comparing the boxing champion Joe Louis with the Russian ballet dancer Nureyev.
No wonder Messi has been called an extraterrestrial many times. One of the biggest compliments he recently received was the headline in a Spanish newspaper. After a game in which he didn't participate because of an injury, and his Barcelona team lost after having a lackluster performance, the headline in a Spanish newspaper read, "Without Messi, Barcelona is only a terrestrial team."
More on this topic