10 Worrying Signs Argentina is Facing Yet Another Financial Crisis
Argentina is on the brink of its third major economic crisis in the last 35 years.
July 17, 2014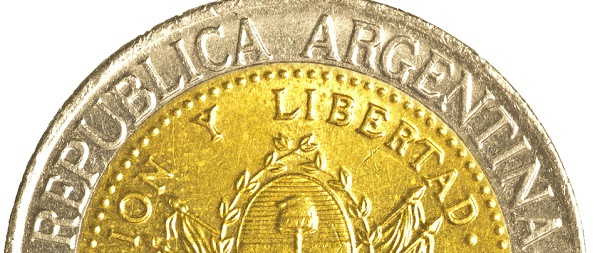 1. Just over a decade after its 2001 crash, which resulted in the largest sovereign debt default in history, Argentina is on the verge of yet another default.
2. In 1910, Argentina was among the world's 10 wealthiest countries. Today, its per capita income is less than half that of the United States.
3. In the 1940s, President Juan Peron closed the Argentine economy to trade with the rest of the world.
4. In the 1960s, Argentina endured stagnation, inflation and military coups.

5. In 1975, 1981 and 1989, failed economic plans caused the Argentine currency to plunge.
6.In 2001, Argentina defaulted on about $100 billion in sovereign bonds.

7. Now, in 2014, the country is facing the possibility of defaulting on the restructured debt resulting from negotiations with creditors following its 2002 default.
8. Argentina's economy is classified as an "emerging market" — and is heavily dependent on exporting commodities, such as beef and soy.
9. Cut off from international markets, Argentina confiscated private pension funds in 2008.
10. In 2012, in order to finance its fiscal profligacy, the Argentine government expropriated assets of Spanish oil company Repsol.
From Argentina's Regularly Scheduled Meltdown by John Lyons (The Wall Street Journal), with additional research by The Globalist Research Center.
More on this topic