Brazil: Ready for the World Cup?
An aspiring global tourism magnet, Brazil still needs work on the basics.
November 23, 2013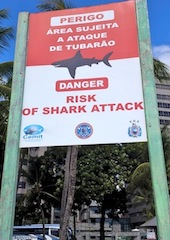 Credit: Guy Pfeffermann.
The largest ever forum on health workers and global health recently took place in Recife in Northeastern Brazil, during the second week of November 2013. More than a thousand delegates from all over the world converged on the city, which will be one of the World Cup sites next year.
The government of Brazil, aspiring to be a global leader, and the World Health Organization are clearly pulling out the stops to impress the attendees of this gigantic global conference.
Thanks to Brasilia's Queen Bee travel agency, the official conference contractor, I check in at a beachfront hotel. My window faces the scenic vista of a yellow brick wall.
An Asian delegate muses: "In Bangkok such a hotel would charge only $25 a night."
Law and order
The rooftop terrace sports a swimming pool about the size of a car. From there, the view of the beach is stunning. Munching olives and feta cheese, I educate myself about Recife on the web. The research is most rewarding:
"Recife is one of Brazil's most violent cities, ranked worse than Rio or São Paulo" (Pathfinder International).
The Independent's headline blares: "Death to Undesirables: Brazil's Murder Capital."
Surely, they are, at least, working on the problem?
"The state's security secretary, Servilio Silva de Paiba, said the police and the state government were serious about trying to arrest any police officer involved, but only admitted a limited responsibility for police death squad actions.
"'If an officer is working on duty as a police officer and he kills somebody, then all the responsibility for that lies with me' he said. 'If he is off-­‐duty it's not our responsibility" (The Independent).
But here is some really useful advice for tourists and conference-goers:
"Avoid eye contact with the street gangs" (Recife Booking and City Guide).
Nevertheless, I take a stroll around the hotel, in a forest of skyscrapers set amidst dilapidated buildings. I am not surprised to walk past an aptly named gangland hotel:
Beachfront
The beach itself, up close, is somewhat less stunning when dotted with red and white signs warning of shark attacks:
Lifeguards no longer train on the beach itself. "We used to swim 40 meters out into the water. Now we swim laps in a pool."
Lifeguard Emir Nicacio Lopes Junior was just steps away when a woman was attacked. "I was walking down the beach and saw her wading in about three feet water. In our training, we are told that at that depth people are not at risk. So I kept walking."
Seconds later the shark attacked the woman, biting off her right buttock. Fortunately the attack happened directly opposite a hospital, so she was treated immediately and survived. The next day, another person was attacked on the same beach. They also survived.
Infrastructure
Each morning another few conference participants were hobbling out of the breakfast room, one or two on crutches. They had all been walking at night on Recife's amazing, state-of-the-art sidewalks/death traps:
Luckily, Brazilian customs regulations are designed to equip arriving foreigners, allowing each of them – including children – to bring in 12 liters of alcoholic beverage free of duty.
Welcome to Recife.
More on this topic
Read previous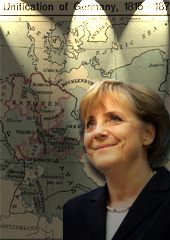 Angela Merkel's True Colors
November 21, 2013