Can the "China Miracle" Last? (Part I)
How long can China's economy grow as rapidly as it is growing now?
April 13, 2010
How long can China's economy grow as rapidly as it is growing now?
China's increasingly unbalanced macro structure — with a highly disproportionate share of national output being concentrated in exports and fixed investment — is already raising serious questions about sustainability.
In the end, no economy gets special dispensation from the basic laws of supply and demand. If China were to stay its present course, there is a serious risk that its powerful growth dynamic would eventually succumb to overwhelming imbalances. The key word in that warning is "eventually" — leading to a false sense of complacency over a rebalancing agenda that can always be put off for another day.
In the post-crisis era, however, the time dimension of the "eventuality excuse" has been shortened. The sustainability question has taken on a new urgency. The time is now at hand for a decisive transition to a new Chinese growth model — one that relies much more on the potential of internal consumer demand rather than on the vicissitudes of external demand.
There is good reason to believe that this transition will be the defining theme of the upcoming 12th Five-Year Plan to be enacted by the National People's Congress a year from now.
A consumer-led China can thrive only if Beijing emphasizes new policies aimed at broadening the employment base, addressing the income disparities that threaten a more harmonious society and providing a secure social safety net that tempers the excesses of fear-driven precautionary saving.
These goals can best be achieved by a fundamental shift in China's development model — moving away from capital-intensive, manufacturing-led growth toward labor-intensive, services-led growth.
If executed correctly, this plan could well be the answer to Premier Wen Jiabao's famous critique of the old model as "unstable, unbalanced, uncoordinated and unsustainable." Well-designed pro-consumption initiatives have the potential to address these "four uns" head-on.
Not only would a pro-consumer China offer better macro balance, but it would also be much more effective in coping with the negative externalities of excess resource consumption, environmental degradation and mounting trade frictions. The new model has the potential to turn China inside out — with profound and lasting impacts on the rest of Asia and the broader global economy.
There is good reason to believe that the Great Crisis could well go down in history as China's wake-up call. It has given rise to a lasting external demand shock that provides enormous incentive to alter a long-successful growth model. This shift could also be decisive in tempering that other dimension of China's external risks — namely, the trade tensions noted above.
By raising the consumption share of its GDP, China will reduce surplus saving — thereby cutting its current account and trade surpluses. In short, a pro-consumption growth model would be a powerful antidote to many of China's "four uns" — providing much greater leeway for the nation to address its daunting saving, investment and other structural imbalances.
The new pro-consumption plan should feature initiatives in three major areas. First is the need to broaden the income base — essential to boost household purchasing power. China's vast population of rural citizens is key in this regard. Estimates of China's rural population range from 750 million to 950 million, or from 57% to 73% of its total population mass.
On average, rural per capita income levels are only about 30% of those in more prosperous urban areas — underscoring enormous and widening income disparities that are very much at odds with the aspirations of what Beijing has called the "harmonious society."
Second, the new plan needs to lay out a specific blueprint for the establishment of large-scale services industries.
The current 40% services share of the Chinese economy is woefully inadequate — not just compared with more mature developed economies, where services typically account for more than 65% of GDP, but also when compared with other large developing economies, such as India, where the services share is currently in excess of 55%.
Emphasis needs to be placed on the development of traditional services, such as wholesale and retail distribution, domestic transportation and logistics, data processing, healthcare and finance. Also needed are more sophisticated IT-enabled services "clusters" — centered on China's rapidly improving higher educational institutions.
This latter effort will also allow China to benefit from the higher end of the services value chain in areas such as software design, medical technologies and a wide array of professional services in the legal, accounting and consulting fields.
Shifting to services encourages China to "kill two birds with one stone." Services-led growth would help address China's daunting labor absorption problem — a critical consideration for a nation long focused on the employment imperatives of social stability.
Moreover, unlike the capital-intensive manufacturing model that lies at the heart of the export- and investment-led growth dynamic, labor-intensive services would tilt incremental output growth away from the negative externalities of excess natural resource consumption, environmental degradation and pollution.
There is, of course, no silver bullet that can be fired to promote a consumer society. In many respects, China is a victim of its own success. The spectacular results of the export model may have played an important role in allowing the development of China's consumer culture to slip between the cracks.
But consumerism is ultimately the endgame for any prosperous nation — especially those with large populations, such as China and India. I reject the notion that Chinese people have a deep-rooted cultural aversion toward consumption. This is not about DNA. China's predisposition toward saving is a rational response to the lack of a stable and secure social safety net.
Consumption also suffers from low income levels in China's vast rural population and from an absence of new sources of higher-paying jobs. If the 12th Five-Year Plan takes dead aim at these deficiencies, I am confident that the Chinese consumer will be surprisingly quick to follow.
Editor's Note: This is Part I of a two-part feature adapted from Stephen Roach's latest report, titled "Consumer-Led China," published on March 22, 2010.
Read Part II here.
More on this topic
Read previous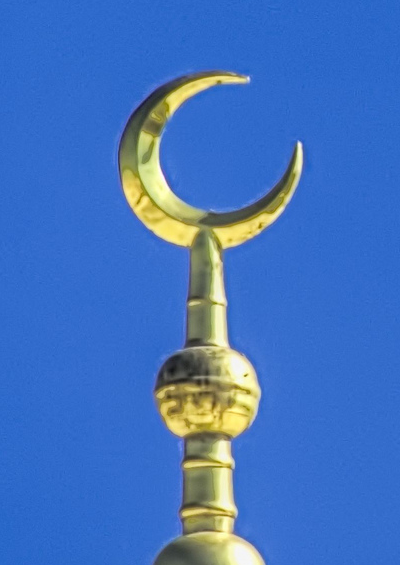 The Reformations of Islam
April 9, 2010