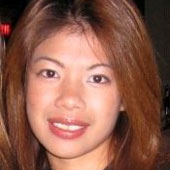 Business Development Manager, All Group Financial Services, Toronto
Aim Sinpeng is the Business Development Manager for All Group Financial Services in Toronto.
She has a BA (Hons) in International Relations from Connecticut College — and an MA in Political Science from the University of Toronto.
Ms. Sinpeng's areas of specialization are democracy and regime study in both Eastern Europe and Southeast Asia. She will be pursuing a PhD in Political Science in the UK soon.
Ms. Sinpeng is fluent in Thai, Laotian, English and Czech. She is a Thai national residing in Canada.