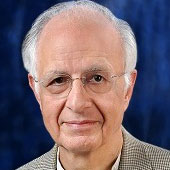 Arun Maira is a thought leader on social and economic development and transformational change and leadership. Some of his recent books are (1) Redesigning the Airplane While Flying: Reforming Institutions; (2) Transforming Capitalism: Improving the World for Everyone; and (3) Discordant Democrats: Five Steps to Consensus. He is a frequent speaker at international forums on the reform of institutions.
Arun Maira is Chancellor of the Central University of Himachal Pradesh, Chairman of the Board of Trustees of HelpAge International; Chairman of the Foundation for MSME Clusters; and President of the Consumer Unity and Trust Society of India.
He was a Member of the Planning Commission of India from 2009 to 2014, and a Member of the National Innovation Council. He was Chairman of The Boston Consulting Group in India from 2000-2008. Earlier, he worked with the Tata Group for 25 years in senior management and board positions.
Arun Maira has been Chairman of the Quality Council of India, Save the Children India, and the Axis Bank Foundation. He has served on the boards of the UN Global Compact and several social work organizations and educational institutions in India and abroad. He has also served on the National Council of the Confederation of Indian Industry for many years.
His new book, Listening for Well-Being: Conversations with People Not Like Us, will be published in August 2017.