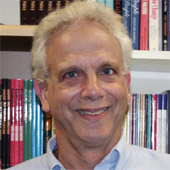 Economist
Bernard Wasow is an economist who has been a member of the faculties at the University of British Columbia, the University of Nairobi and New York University. He has been a visiting professor at Columbia University, Monash University and the Central European University, in Prague.
Mr. Wasow has also worked in the research department of the Federal Reserve Bank of New York and as a program officer at the Ford Foundation. He has also been a senior fellow at the Century Foundation.
Beyond teaching, his extensive overseas experience includes a year each in Puerto Rico, with the Committee to Study Puerto Rico's Finances, and in Bangladesh, with the Harvard Institute for International Development. He also participated in World Bank missions to Kenya, Mongolia and Indonesia.
Mr. Wasow received his B.A. degree from Reed College and a Ph.D. in economics from Stanford University. He spent a year as a DAAD Fellow at the Free University of Berlin. His publications are primarily in the fields of international economics and development.
Articles by Bernard Wasow