Author
Bruce W. Jentleson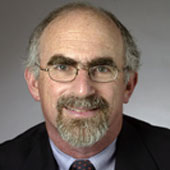 Professor, Duke University
Bruce W. Jentleson is William Preston Few Professor of Public Policy and Professor of Political Science at Duke University.
Mr. Jentleson is also a Global Fellow of the Woodrow Wilson International Center for Scholars as well as a Non-Resident Senior Fellow at the Chicago Council on Global Affairs.
In addition, he has served in a number of U.S. foreign policy positions, including as Senior Advisor to the State Department Policy Planning Director (2009-11) and as chair of a Hillary Clinton 2016 foreign policy working group.
In 2015-16, he was the Henry A. Kissinger Chair in Foreign Policy and International Relations at the John W. Kluge Center, Library of Congress. He received the 2018 American Political Science Association (APSA) International Security Section Joseph J. Kruzel Award for Distinguished Public Service. He holds a Ph.D. from Cornell University.
His most recent book is The Peacemakers: Leadership Lessons from 20th Century Statesmanship (W.W. Norton, 2018). His current book is Economic Sanctions: What Everyone Needs to Know (Oxford University Press, 2021).
Recent articles include "Right-Sizing American Foreign Policy: A Progressive Approach," (Democracy: Journal of Ideas, Fall 2019), "That Post-Liberal International Order: Some Core Characteristics" (Lawfare, September 2018) and "Geopolitical Globalization: Pluralization of Diplomacy and the Limits on Great Powers' Power" (in progress).