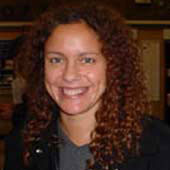 Freelance journalist and lecturer in media studies
Carol Nahra is a freelance journalist and media studies lecturer based in London, England.
A native of Cleveland, Ohio, Ms. Nahra holds a B.A. in English and Psychology from the University of Michigan, Ann Arbor. She also completed an M.A. in Anglo-American Studies at Sussex University.
In 1996, Ms. Nahra returned to England and completed an M.A. in International Journalism at City University, London.
Since then she has written about the documentary industry for International Documentary, Dox, and Realscreen among others.
She has also written for the Associated Press, the Cleveland Plain Dealer, and the Washington Post.
Ms. Nahra now splits her time between writing for a variety of publications and lecturing on British media to American university students studying in London.