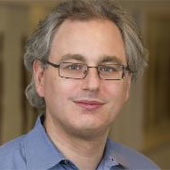 Senior Fellow, Center for Global Development
Charles Kenny is a senior fellow at the Center for Global Development, a columnist for BusinessWeek and a contributing editor at Foreign Policy.
He is the author of "The Upside of Down: Why the Rise of the Rest is Great for the West" and "Getting Better: Why Global Development is Succeeding and How We Can Improve the World Even More."
Previously, Mr. Kenny was at the World Bank, where he worked on governance and anticorruption in infrastructure sectors as well as telecommunications policy projects.
Mr. Kenny studied modern history at Cambridge, Development Studies at the School of Oriental and African Studies and International Economics at the Johns Hopkins School of Advanced International Studies.
He was born and raised in Great Britain and now lives in Washington, D.C., with his wife and daughter. He blogs at www.charleskenny.blogs.com.