Author
Christopher A. Preble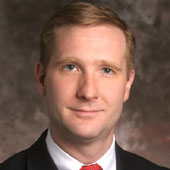 Director of Foreign Policy Studies, Cato Institute
Christopher A. Preble is the director of foreign policy studies at the Cato Institute. Before joining Cato in February 2003, he taught history at St. Cloud State University and Temple University.
He was a commissioned officer in the U.S. Navy and is a veteran of the Gulf War, having served onboard USS Ticonderoga (CG-47) from 1990 to 1993.
He is the author of "Exiting Iraq: Why the U.S. Must End the Military Occupation and Renew the War against Al Qaeda," which examines U.S. strategic interests in Iraq, and "John F. Kennedy and the Missile Gap," a book discussing the political and economic roots of national security strategy in the late 1950s and early 1960s.
Mr. Preble has also appeared on many television and radio news networks including CNN, MSNBC, CNBC, Fox News Channel, NPR, Voice of America and the BBC.
Mr. Preble holds a Ph.D. in history from Temple University.