Author
Christopher Whalen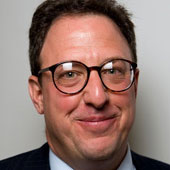 Executive Vice President and Managing Director, Carrington Holding Company
Christopher Whalen is the executive vice president and managing director for Carrington Holding Company, LLC. He is also Christopher Whalen is co-founder of Institutional Risk Analytics, a unit of Lord, Whalen LLC, the Los Angeles based provider of bank ratings, risk management tools and consulting services for auditors, regulators and financial professionals.
He leads IRA's risk advisory practice and consults for global companies on a variety of financial and regulatory issues.
Mr. Whalen is the author of the book "Inflated: How Money and Debt Built the American Dream." He currently edits Institutional Risk Analyst, a weekly news report and commentary on significant developments in and around the global financial markets.
He also contributes articles on the Reuters and Zero Hedge web sites. Mr. Whalen has testified before the Congress and the Securities and Exchange Commission on a range of financial and other issues.
Mr. Whalen is a fellow of the Networks Financial Institute at Indiana State University. He is a member of Professional Risk Managers International Association and volunteers as a member of the steering committee for PRMIA's Washington D.C. chapter. He was regional director of PRMIA's Washington D.C. chapter from 2006 through January 2010.
Mr. Whalen is a member of the Economic Advisory Committee of the Financial Industry Regulatory Authority (FINRA) and the Global Interdependence Center in Philadelphia.