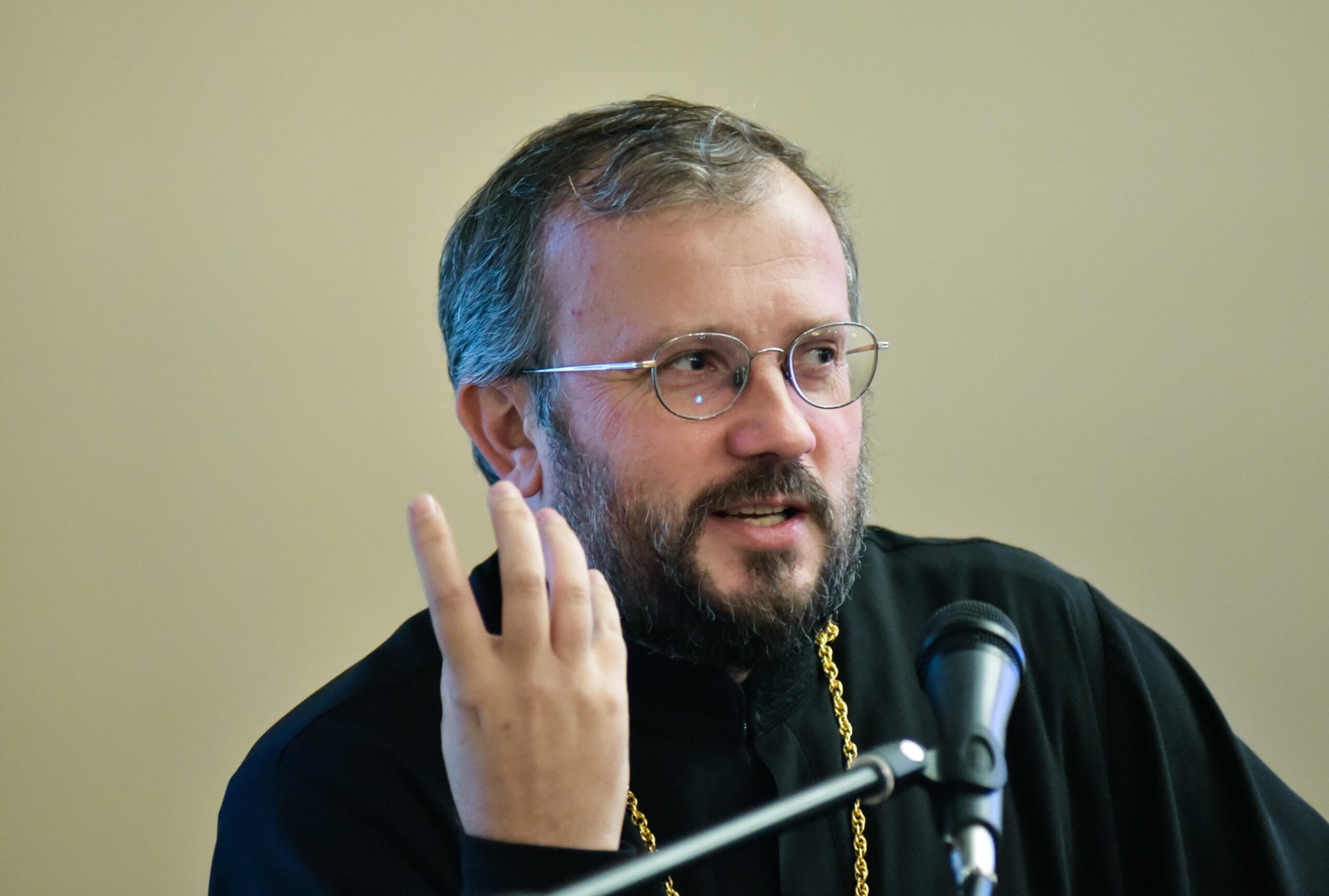 Archimandrite Cyril Hovorun is a Professor in Ecclesiology, International Relations and Ecumenism at the University College Stockholm (Enskilda Högskolan Stockholm).
A graduate of the Theological Academy in Kyiv and National University in Athens, he completed his doctoral studies at Durham University under the supervision of Fr Andrew Louth. He was a chairman of the Department for External Church Relations of the Ukrainian Orthodox Church, first deputy chairman of the Educational Committee of the Russian Orthodox Church, and later research fellow at Yale and Columbia Universities. Further roles included visiting professor at the University of Münster in Germany, international fellow at Chester Ronning Centre for the Study of Religion and Public Life at the University of Alberta in Canada, director of the Huffington Ecumenical Institute at Loyola Marymount University in Los Angeles and Assistant Professor at the same university.
He has published several books in different languages. These include Sacred Architecture in East and West (edited, Los Angeles: Tsehai, 2019), Political Orthodoxies: The Unorthodoxies of the Church Coerced (Minneapolis: Fortress, 2018; Ukrainian translation published in 2018); Ukrainian Public Theology (Kyiv: Dukh і Litera, 2017, in Ukrainian).