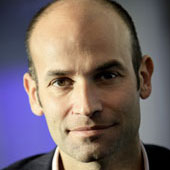 CEO of Proventus AB
Daniel Sachs is the CEO and member of the board of Stockholm-based Proventus AB, a privately held company that provides development capital through loans to mid-sized companies.
Mr. Sachs is also a member of the European Council on Foreign Relations (ECFR), an adviser to the Europe Program at the Royal Institute of International Affairs at Chatham House, and the founder of the Glasshouse Forum.
Since 2009, he has been Chairman of the Board of the Royal Dramatic Theatre, Sweden's national theatre founded in 1788. He is also a partner and executive producer in the film production company Chamdin & Stöhr Film.
Mr. Sachs holds an MBA from the Stockholm School of Economics and the Wharton School at the University of Pennsylvania.