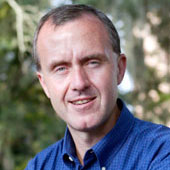 Professor of Management, Southeastern Louisiana University
David C. Wyld currently serves as the Robert Maurin Professor of Management at Southeastern Louisiana University in Hammond, Louisiana.
He is the Director of the College of Business' Strategic e-Commerce/e-Government Initiative, the Founding Editor of the Journal of Strategic e-Commerce and a frequent contributor to both academic journals and trade publications.
In the past decade, he has established himself as one of the leading academic experts on emerging applications of technology in both the public and private sectors, including RFID, Web 2.0, blogging, reverse auctions, online surplus auctions, e-procurement and virtual worlds.
He has been an active consultant, a qualified expert witness, a prolific writer and an invited speaker on the management of technology to both trade and academic audiences, as well as an invited panelist on technology issues on The Discovery Channel and other media outlets.
David has written over 130 refereed journal articles on a wide variety of subjects dealing with contemporary management issues.
He has also been a frequent contributor to widely read publications in the popular and trade press, including Computerworld and The Washington Times.