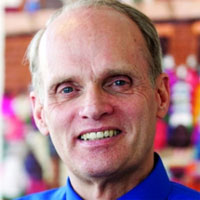 President, Results for Development Institute
David De Ferranti is president of the Results for Development Institute in Washington, D.C.
Previously, he was the regional vice president for Latin America and the Caribbean at the World Bank, where he was responsible for a $25 billion loan portfolio and a staff of 700 in 16 locations.
Mr. De Ferranti has led research at the Rand Corporation and served in the U.S. government, where he was second-in-command of the agency responsible for the food and nutrition programs for low income households. He is a senior fellow at the Brookings Institution, a visiting fellow at the Harvard School of Public Health, and an adjunct professor at Georgetown University.
He has a B.A. degree from Yale University and a Ph.D. in economics from Princeton University.