Author
Donald J. Johnston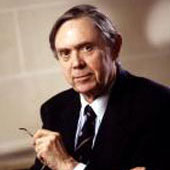 OECD Secretary General
Upon taking office as Secretary General of the OECD on June 1, 1996, Mr. Johnston moves from a career as a lawyer and politician who spent 10 years in the Canadian Parliament and served as a Cabinet Minister in a number of senior portfolios.
In 1998, Mr. Johnston ended a decade of poltical life to becom legal counsel to the major Canadian law firm, Heenan Blaikie, of which he was a founder in 1972. He was a member of Parliament from 1978 to 1988. He served in the Cabinet, first as President of the Treasury Board, and then as Minister of State for Economic and Regional Development, Minister of Science and Technology, Minister of Justice and Attorney General of Canada.
In 1990, Mr. Johnston was elected President of the Liberal Party of Canada. In 1992, he was re-elected and held the post through the election in 1993 that returned the Liberal Party to power.
He taught fiscal law at McGill University from 1963 to 1976. He has written many articles on taxation, law and public affairs and is the author of several books including a best-selling political memoir.
Mr. Johnston studied Arts and Law at McGill Universtiy, graduating from law in 1958 as the Gold Medallist. In 1958-59 he studied at the Universtiy of Grenoble on a scholarship.