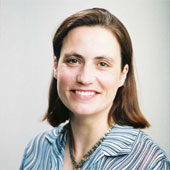 Former Director of the Brookings Institution's Center on the United States and Europe
Fiona Hill is the former director of the Center on the United States and Europe and former senior fellow in the Foreign Policy Studies Program at the Brookings Institution in Washington, D.C.
In 2017, she took a leave of absence from the Brookings Institution, while serving on the National Security Council. She resigned from her post as Senior Director for Europe and Russia in July 2019.
In November 2019, she became a key witness in the impeachment hearings before the Intelligence Committee of the U.S. House of Representatives.
Hill is a member of the Council on Foreign Relations and the board of trustees of the Eurasia Foundation.
An expert and frequent commentator on Russia and the states of the former Soviet Union, Ms. Hill previously served as National Intelligence Officer for Russia and Eurasia at the National Intelligence Council and on the staff of the Belfer Center for Science and International Affairs at Harvard University and Eurasia Foundation.
Ms. Hill holds an M.A. in Russian and modern history from St. Andrews University in Scotland. She earned an A.M. degree in Soviet Studies and a Ph.D. in history at Harvard University.