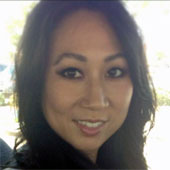 Assistant Professor of Medicine, Columbia University
Helen Ouyang is an assistant professor of medicine at Columbia University, where she works as a practicing emergency physician. She is also the associate director of Columbia's International Emergency Medicine Fellowship and a member of the affiliated faculty of the Harvard Humanitarian Initiative.
Dr. Ouyang has worked in over 20 different countries in the Middle East, Africa, South Asia and Latin America and the Caribbean with various NGOs, UN agencies and academic institutions. She is currently working with the International Rescue Committee as its reproductive health specialist on the Syrian refugee emergency in Lebanon.
Dr. Ouyang was a 2005-06 Zuckerman Fellow at the John F. Kennedy School of Government's Center for Public Leadership at Harvard University.
She holds a Bachelor's degree in development studies from Brown University, a medical degree from Johns Hopkins University, and a Master of Public Health degree from Harvard.