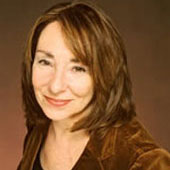 Professor, University of Delaware, and author of Driven Out: The Forgotten War Against Chinese Americans
Jean Pfaelzer is a professor of English, Asian Studies, Women's Studies American Studies at the University of Delaware.
She is the author of "Driven Out: The Forgotten War Against Chinese Americans," (Random House; University of California Press) as well "Parlor Radical: Rebecca Harding Davis and the Origins of American Social Realism," "The Utopian Novel in America" and two critical editions.
She was the Executive Director of the National Labor Law Center and served as a Senior Legislative Analyst for the late Congressman Frank McCloskey, D-Indiana, covering labor, immigration and women's issues.
Ms. Pfaelzer curated the exhibit "Chinese American Women: a History of Resistance and Resilience" for the National Women's History Museum. She has also wrote and co-produced a documentary for PBS/KEET on the Chinese experience in Humboldt County, California.
Ms Pfaelzer has spoken extensively on immigration, labor, and Chinese American issues on NPR, Pacifica and independent radio stations across the country. She has been a featured speaker at the Library of Congress and the Smithsonian Museum of American History. She has also written more than 30 articles in the areas of 19th century American Literature, women's literature, feminist theory, utopian fiction and cultural theory.
Ms. Pfaelzer was Chair of the American Studies Association International Women's Task Force, serves on the International Committee and has served on the Women's Committee of American Studies Association.
Ms. Pfaelzer has a Ph.D. from University College, London, a Graduate Diploma in Literature and Society from Cambridge University, and a B.A. and M.A. from the University of California, Berkeley.