Author
Johanna Mendelson Forman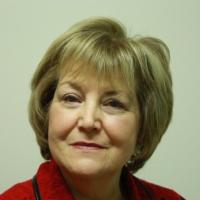 Scholar-in-Residence, American University
Johanna Mendelson Forman is a senior adviser at the Stimson Center's Managing Across Boundaries program. She also is a non-resident Senior Associate at the Center for Strategic and International Studies (CSIS) program on Crisis, Conflict and Cooperation.
In addition, Ms. Mendelson Forman is a Scholar-in-Residence at the American University, where she teaches an innovative course on conflict cuisine.
Ms. Mendelson Forman pioneered U.S. government response to post-conflict reconstruction, helping start the USAID Office of Transition Initiatives. She co-directed the Post-Conflict Reconstruction Project at CSIS, and also served in the World Bank's first Post Conflict Unit. She was Director of Peace, Security and Human Rights at the United Nations Foundation. From 2006-2007, she was a senior adviser to the UN Mission in Haiti (MINUSTAH).
She is member of the Council of Foreign Relations. She serves on the board of Earthspark, an NGO working in Haiti on sustainable energy, and on the Washington English Language Center.
Ms. Mendelson Forman holds a PhD from Washington University, in St. Louis, a Masters in International Affairs from Columbia University and a law degree from American University.