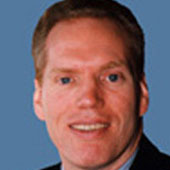 Partner, Dewey & LeBoeuf
Kevin Dempsey practices in international trade litigation and counseling, with an emphasis on antidumping and countervailing duty investigations, safeguards actions, WTO and NAFTA dispute settlement, trade policy and international negotiations.
He has considerable experience with U.S. and international law related to subsidies, trade remedies, market access, trade-related aspects of intellectual property rights, product standards, foreign investment and e-commerce, as well as U.S. legislative procedures for authorizing and implementing international trade agreements. He also provides counsel on a variety of US technology policy and legislative matters.
Mr. Dempsey has litigated numerous antidumping, countervailing duty and safeguards cases before the U.S. International Trade Commission, the U.S. Department of Commerce, the U.S. Court of International Trade and NAFTA binational panels.
Mr. Dempsey has extensive experience representing clients with respect to trade negotiations, including the Doha Development Agenda, the negotiations on the accession of China to the WTO, the 1999 Agreements regarding the World Semiconductor Council, the Information Technology Agreement, the 1996 US-Japan Semiconductor Agreements and the 2006 and 1996 US-Canada Lumber Agreements.
He also advises on WTO work programs relating to e-commerce and rules of origin harmonization, as well as matters related to trade and the environment.
In 1990-94, prior to joining the firm, Mr. Dempsey served as trade counsel to Senator John C. Danforth (R-MO) and the U.S. Senate Committee on Commerce, Science and Transportation, where he played a key role in the drafting of the implementing legislation for the NAFTA and the Uruguay Round Trade Agreements.
Mr. Dempsey has been recognized in Chambers USA — America's Leading Lawyers for Business and in Chambers Global as a leader in the field of international trade.