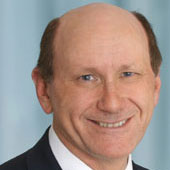 Former President, GM International Operations
Louis R. Hughes serves as the chairman and Chief Executive Officer of InZero Systems, a highly innovative computer security firm — and is the former President and Chief Operating Officer of Lockheed Martin in Bethesda, Maryland.
He also serves as a director of ABB Akzo Nobel and Alcatel-Lucent. Previous board appointments include Deutsche Bank, British Telecom, Electrolux, Maxager Technology, MTU and Sulzer AG.
From 1973 to 2000, Mr. Hughes worked at General Motors, where he served in various positions in the United States and abroad. From 1992 to 2000, he was executive vice president and a member of the GM President's Council. As one of the top six executives at GM, he was jointly responsible for the company's key strategic operating, financial and personnel decisions.
While at General Motors, he was President of General Motors International Operations, President of General Motors Europe and the Chairman and Managing Director of Adam Opel AG.
Mr. Hughes also served as chief of staff for the Afghanistan Reconstruction Group in Kabul from 2004 to 2005. The group's mandate was to advise the Afghan government on various aspects of rebuilding the war-torn country.
Mr. Hughes holds an MBA from the Harvard Business School, as well as a degree in mechanical engineering from Kettering University in Flint, Michigan.