Author
Marc-William Palen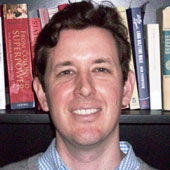 Lecturer and Research Associate
Marc-William Palen is a lecturer in imperial history at the University of Exeter and a research associate in U.S. foreign policy at the United States Studies Centre, University of Sydney.
Mr. Palen holds a Ph.D. in history from the University of Texas at Austin. His research focuses on the history of globalization, U.S. foreign relations and the British Empire. He has published commentaries on history and policy in the New York Times, the Australian, the ABC, History & Policy, the History News Network, and Foreign Policy in Focus, among others.
Follow him on Twitter @MWPalen.