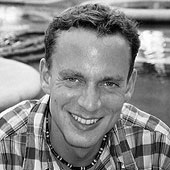 Corporate Communications Manager, Institute for the Study of Labor
Mark Fallak is Corporate Communications Manager at the Institute for the Study of Labor (IZA), an international think tank based in Bonn, Germany. The institute analyzes the problems associated with the organization of labor markets in an increasingly globalized economic environment.
Having lived in Washington, Amsterdam and Bonn, Mark has a broad interest in transatlantic issues, particularly from a European view.
He received a master's degree in American Studies from the University of Amsterdam. His thesis on "European Monetary Union from an American Perspective" was nominated for the Theodore Roosevelt American History Award.
In his spare time, he enjoys playing all kinds of sports and traveling — preferably to places with good surfing beaches.