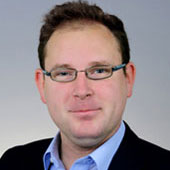 Lead Analyst, European Energy Review
Matthew Hulbert is the lead analyst for European Energy Review, an Amsterdam-based website that publishes original reports, interviews, analyses, viewpoints and debates, written by correspondents and energy professionals across Europe.
Prior to this, Mr. Hulbert served as senior research fellow at Clingendael International Energy Programme in The Hague, where he wrote their flagship book, Age of Paradox: Exploring the Uncertain World of Energy 2000-2020.
He has also been a senior fellow at ETH Zurich, leading its work on energy security and political risk, a senior energy analyst at Datamonitor, in London, and head of global risk analysis at Control Risks Group in London and Washington.
He has also held political consulting positions at Weber Shandwick Worldwide and was policy director of the largest All Party Parliamentary Group in the UK Parliament. He began his career at the Foreign Policy Centre in the United Kingdom.
Mr. Hulbert writes the Old-School Energy, New World Order column for Forbes. He has testified before the European Parliament and the Gulf Cooperation Council and delivered keynote speeches in London, Washington, Warsaw, Brussels, Bruges, Budapest, Baku, Vienna, Doha, Abu Dhabi, Geneva, Zurich, Oxford, Amsterdam and The Hague.
He has degrees from the University of Cambridge and Durham University.