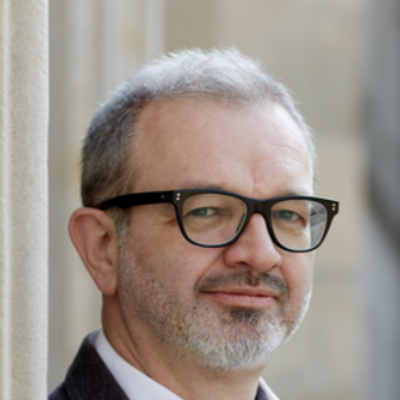 Michael Heinrich is Professor of Design at the University of Coburg and co-founder of the Institute for Human Aesthetics.
In addition, he is engaged in matters of cultural education as expert speaker of the Forum Culture, European Metropole Region of Nuremberg, Germany.
His interests are all matters of mental construction of reality via visual stimuli, creative processes that produce comprehensible bridges between idea and design and the history of art and architecture.
In 2019, he was awarded the doctorate in Human Biology from the Medical Faculty of the Ludwig Maximilian University, Munich.
In 2021, he was appointed Visiting Fellow at Jesus College and Visiting Scholar at the Department of Architecture at Cambridge University, UK.
His ideas on design have been widely published, and he is currently working on several book publications on the subject.