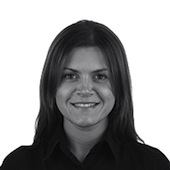 Research Assistant, ANGO Project
Nina Ninkovic holds a doctorate and master's degree in international relations from the Geneva School of Diplomacy and International Relations. She is currently a research assistant to the ANGO Project.
Her broader research interest focuses of global non-traditional security issues, primarily water security and energy security. Currently her research focus is on water security issues in Asian countries and its implications on sustainability and development. She is from Serbia.