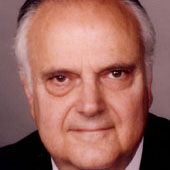 President, Institute for Global Economic Growth
Norman A. Bailey is an economic consultant, adjunct professor of economic statecraft at the Institute of World Politics, and president of the Institute for Global Economic Growth.
He is an emeritus professor at The City University of New York. He served on the staff of the National Security Council during the Reagan Administration and the Office of the Director of National Intelligence during the George W. Bush Administration.
Mr. Bailey's degrees are from Oberlin College and Columbia University. He is the author, co-author or editor of several books and many articles.