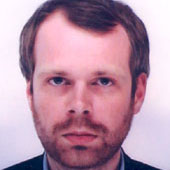 Research Fellow, Center on International Cooperation
Richard Gowan is a research fellow at the Center on International Cooperation at New York University, and an expert on EU security and UN peacekeeping operations. He was formerly the head of the Europe Program at the Foreign Policy Centre (FPC) in London.
Before joining the FPC in 2003, Mr. Gowan worked on minority politics in Vukovar, Croatia, with the Organization for Security and Co-operation in Europe (OSCE). In Croatia, he concentrated on the Serb community, monitoring language rights, minority politics and cross-border issues.
At the FPC, he developed a program on how to make a common European security and foreign policy a reality. Mr. Gowan was also closely involved with pro-Europe groups in the United Kingdom and wrote and broadcast widely on popular opinion towards the EU.
Mr. Gowan gained a degree in history and went on to a M.Phil. in International Relations at Cambridge University.
Mr. Gowan is currently preparing an Annual Review of Global Peace Operations, which will be the most detailed go-to source on UN and non-UN missions available to the public.