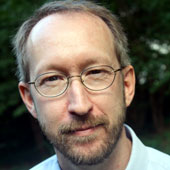 Executive Editor, The Globalist
Richard Walker is the executive editor of The Globalist and research director of The Globalist Research Center. He has been a member of The Globalist's staff since its launch in 2000.
He was the managing editor for the joint Brookings Institution-Hoover Institution project "Red and Blue Nation?" The project resulted in two highly-regarded volumes on the causes and consequences of increasing political polarization in the United States. The volumes contained contributions by two dozen experts in the fields of political scientists, journalism and public policy, including E.J. Dionne, Thomas E. Mann, Morris Fiorina, Pietro Nivola, William Galston and David Brady.
In 2008, he was the development editor for former presidential aide and speechwriter Stephen Hess's book of advice for the winner of the 2008 presidential election: What Do We Do Now? A Workbook for the President-Elect (Brookings, 2008).
Before joining The Globalist, Mr. Walker was an economist in the Washington, D.C., office of the Louis Berger Group, a multidisciplinary consulting firm. He has also worked for the National Geographic Society.
Mr. Walker earned his M.A. degree in economics at George Washington University and has a B.A. in English at West Virginia University.