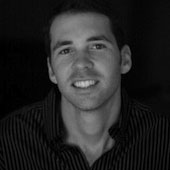 Editor, Food for the Poor
Robby Brumberg is an editor at Food for the Poor, a humanitarian relief and development organization based in Florida.
Mr. Brumberg is an advocate of actions and policies that promote reconciliation, facilitate intercultural understanding, and foster friendships between people who might otherwise have nothing to do with one another.
A graduate of Auburn University, Mr. Brumberg is also a musician whose life endeavor is to create a song for every country in the world.