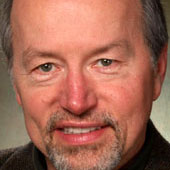 President of the Worldwatch Institute
Robert Engelman is president of the Worldwatch Institute, an environmental research organization based in Washington, DC. He originally joined Worldwatch as vice president for Programs and was named President in 2011.
Prior to joining Worldwatch, Mr. Engelman was vice president for research at Population Action International, a policy research and advocacy group in Washington, and directed its program on population and the environment. He has written extensively on the connection between population and environmental change, economic growth and civil conflict.
A former newspaper reporter specializing in science and the environment, Mr. Engelman has served on the faculty of Yale University as a visiting lecturer and was founding secretary of the Society of Environmental Journalists. He is the author of the 2008 book More: Population, Nature, and What Women Want, and his writing has appeared in scholarly and news media including Nature, Washington Post and Wall Street Journal.
Mr. Engelman serves on the boards of the Center for a New American Dream, Population Resource Center and Nova Institute. He holds an M.S. degree from Columbia University's Graduate School of Journalism and a B.A. from the University of Chicago.